Book Group
Join us on the second Thursday of each moth to particupate in the store's very own book group. Enjoy witty, erudite, and educated conversation on a wide variety of books.
"Okay, but what is it actually like?" - Intrigued customer

"Well. We don't do fluff." - Luan, monthly participant
Newcomers, one-time-wonders, and old hands all welcome!
This month's title iiiiiiis.....
The Girls Who Went Away
Ann Fessler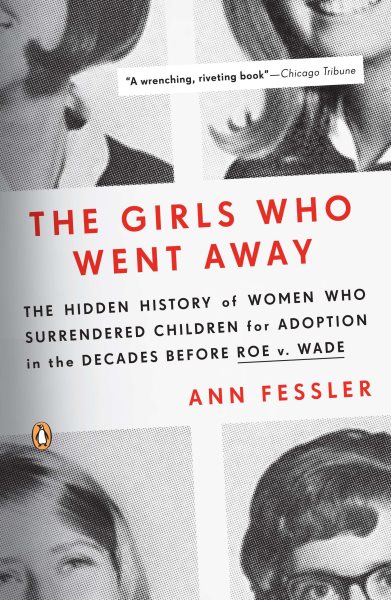 In this deeply moving and myth-shattering work, Ann Fessler brings out into the open for the first time the astonishing untold history of the million and a half women who surrendered children for adoption due to enormous family and social pressure in the decades before Roe v. Wade. An adoptee who was herself surrendered during those years and recently made contact with her mother, Ann Fessler brilliantly brings to life the voices of more than a hundred women, as well as the spirit of those times, allowing the women to tell their stories in gripping and intimate detail.
Event date:
Thursday, June 14, 2018 - 6:15pm

$18.00
ISBN: 9780143038979
Availability: Usually Ships in 1-5 Days
Published: Penguin Books - June 26th, 2007
---