Gayle Pitman Author of Feminism From A to Z
Laurel Book Store welcomes Gayle E. Pitman, PhD to read from her new book Feminism From A to Z.
Written by the author of the Stonewall Award-winning book, This Day in June, Feminism From A to Z is an alphabetical primer on feminism for teen girls. Each chapter examines a topic that offers call-to-action exercises incorporated into each lesson. Together, the chapters take a look at history and current events through the lens of feminist theory and introduce an inclusive and wide range of feminist thoughts and perspectives. Includes an introduction to readers on how to use the book and an alphabetical list of ways to take feminist action.
By day, Gayle E. Pitman teaches Psychology and Women/Gender Studies at Sacramento City College. By night, she writes children's books and engages in other forms of subversive creativity. Her debut picture book, This Day in June, won the 2015 ALA Stonewall Award, was a Rainbow List Top Ten pick, and won the IRA's 2014 Notable Books for a Global Society Award. Her books, teaching, and general commentary have been featured in publications including The Advocate, The Huffington Post, and School Library Journal. She's also been interviewed on National Public Radio, the BBC News, "Good Day Sacramento," and various podcasts. Her most recent books include When You Look out the Window, a picture book biography about Del Martin and Phyllis Lyon, and Feminism from A to Z, a book for teens and young adults of all genders.
Event date:
Saturday, November 4, 2017 - 2:00pm to 4:00pm

$18.69

ISBN: 9781433827211
Availability: Usually Ships in 1-5 Days
Published: Magination Press - October 23rd, 2017
---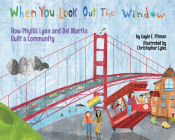 $15.95

ISBN: 9781433827365
Availability: Usually Ships in 1-5 Days
Published: Magination Press - June 5th, 2017
---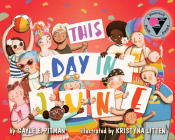 $9.99

ISBN: 9781433816598
Availability: Usually Ships in 1-5 Days
Published: Magination Press - June 30th, 2014
---