Nancy Schimmel: Author of Occupella
Join us in welcoming Nancy Schimmel to Laurel Book Store!
Meet local author Nancy Schimmel, who will discuss her work and read from her book, Occupella: Singing in the Lifeboats.
About the Book:
An account of the first year of Occupella, an activist song-leading group that grew out of song circles at Occupy Oakland and Occupy Berkeley formed by five professional singer-songwriters in 2011. Occupella is still busy leading songs at rallies, marches and meetings..
About the Author: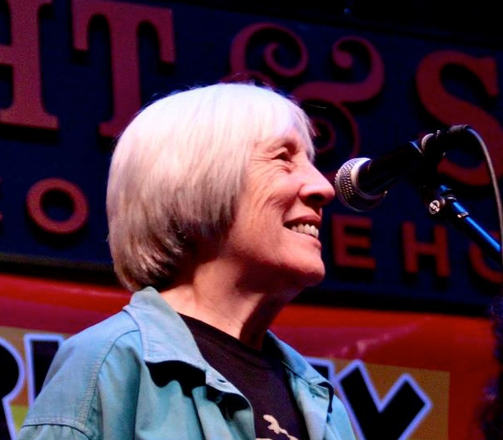 Nancy Schimmel is a veteran of the sixties peace movement and the women's movement. her songs have been sung by Pete Seeger, Sally Rogers, and Grupo Raiz. She is working on a biography of her mother, Malvina Reynolds, who wrote "Little Boxes" and other songs.
Event date:
Wednesday, June 6, 2018 - 6:30pm