The Pitcher and the Dictator Book Launch with Ace Smith
Join us in welcoming Ace Smith to Laurel Book Store!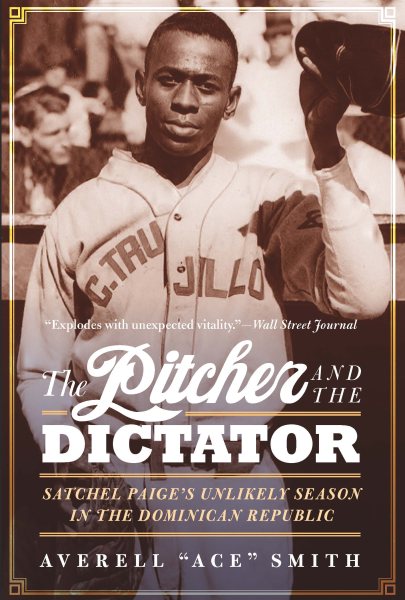 Libby Schaaf, Mayor of Oakland, invites you to join her in celebrating the book launch of The Pitcher and the Dictator. Mayor Schaaf will introduce author Ace Smith, who will discuss and read from his new book. Q&A and book signing to follow. Beverages and light refreshments will be served.
About the Book:
Soon after Satchel Paige arrived at spring training in 1937 to pitch for the Pittsburgh Crawfords, he and five of his teammates, including Josh Gibson and Cool Papa Bell, were lured to the Dominican Republic with the promise of easy money to play a short baseball tournament in support of the country's dictator, Rafael Trujillo. As it turned out, the money wasn't so easy. After Paige and his friends arrived on the island, they found themselves under the thumb of Trujillo, known by Dominicans for murdering those who disappointed him.

In the initial games, the Ciudad Trujillo all-star team floundered. Living outside the shadow of segregation, Satchel and his recruits spent their nights carousing and their days dropping close games to their rivals, who were also stocked with great players. Desperate to restore discipline, Trujillo tapped the leader of his death squads to become part of the team management. The American players believed they might be lined up and shot if they lost the tournament.

When Paige's team ultimately rallied to win, it barely registered with Trujillo, who a few months later ordered the killings of fifteen thousand Haitians at the border between Haiti and the Dominican Republic. Paige and his teammates returned to the states to face banishment from the Negro Leagues, but ironically they barnstormed across America wearing their Trujillo All-Stars uniforms.

The Pitcher and the Dictator is an extraordinary story of race, politics, and some of the greatest baseball players ever assembled, playing high-stakes baseball in support of one of the Caribbean's cruelest dictators.
About the Author:
Averell "Ace" Smith is a political consultant and lifelong baseball fanatic. He is a thirty‑year veteran of state and national politics and has directed winning campaigns from district attorney to president of the United States. He has been profiled in the Los Angeles Times, the New Republic, and the San Francisco Chronicle.

Event date:
Friday, August 17, 2018 - 6:00pm

$26.95
ISBN: 9781496205490
Availability: Usually Ships in 1-5 Days
Published: University of Nebraska Press - April 2018
---