Rad Girls Can Book Launch
Join us in welcoming Rad Girls Can into the world!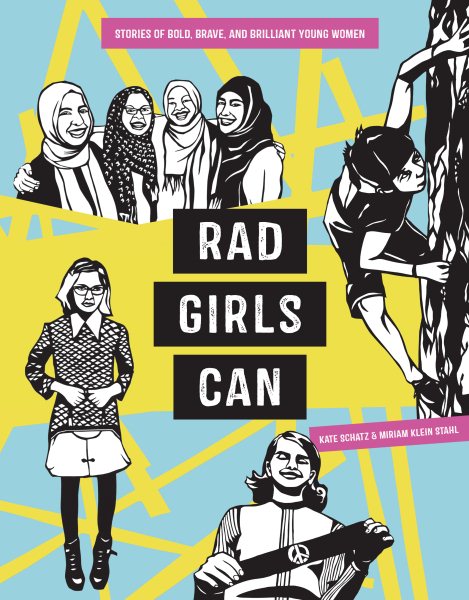 Meet author Kate Schatz and illustrator Miriam Klein Stahl, as well as some of the girls featured in this book's pages: Haben Girma and members of the Radical Monarchs! Also present will be campers from Go Girls! summer camp, helping with the event and kicking us off with a short song-and-dance performance. After their performance, Haben and the Radical Monarchs will read from each others sections in the book. Book signing to follow!
About the Book:
From the New York Times best-selling authors of Rad Women Worldwide and Rad American Women A-Z, a bold and brave collection of stories and art about inspiring and accomplished girls who have made positive impacts on the world before the age of 20.

You might know the stories of Malala Yousafzai, Anne Frank, Jazz Jennings, and Joan of Arc. But have you heard about Yusra Mardini, a Syrian refugee who swam a sinking boat to shore, saved twenty lives, then went on to compete as an Olympic swimmer? Or Trisha Prabhu, who invented an anti-cyberbullying app at age 13? Or Barbara Rose Johns, whose high school protest helped spark the civil rights movement?

In Rad Girls Can, you'll learn about a diverse group of young women who are living rad lives, whether excelling in male-dominated sports like boxing, rock climbing, or skateboarding; speaking out against injustice and discrimination; expressing themselves through dance, writing, and music; or advocating for girls around the world. Each profile is paired with the dynamic paper-cut art that made the authors' first two books New York Times best sellers. Featuring both contemporary and historical figures, Rad Girls Can offers hope, inspiration, and motivation to readers of all ages and genders.
About the Author: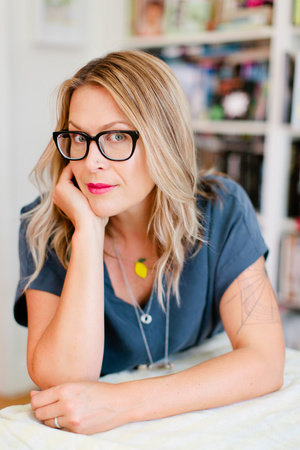 Kate Schatz is a feminist writer, activist, and educator. She is the author of the New York Times best sellers Rad American Women A-Z and Rad Women Worldwide, and the accompanying journal, My Rad Life. Kate is the co-founder of Solidarity Sundays, a nationwide network of feminist activist groups, and she speaks often about politics, resistance, feminism, race, parenting, and more.
About the Illustrator: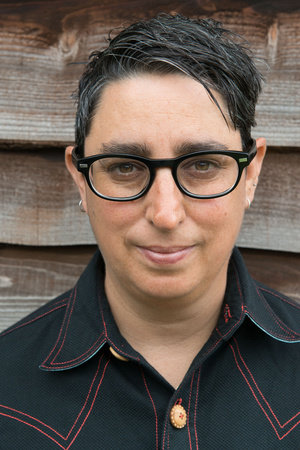 Miriam Kleim Stahl is an artist, educator, and activist and the illustrator of the New York Times best sellers Rad American Women A-Z and Rad Women Worldwide, and the accompanying journal, My Rad Life. In addition to her work in printmaking, drawing, sculpture, and paper-cut and public art, she is also the co-founder of the Arts and Humanities Academy at Berkeley High School, where she has taught since 1995.
About the Rad Girls:
The Radical Monarchs create opportunities for young girls of color to form fierce sisterhood, celebrate their identities and contribute radically to their communities. The troup empowers young girls of color so that they stay rooted in their collective power, brilliance and leadership in order to make the world a more radical place. Learn more at http://radicalmonarchs.org/.
Spotlight: Girls educates, inspires and activates girls to take center stage. We give you and your daughter the skills to step into your light and become the leaders we've all been waiting for. Allison Kenny and Lynn Johnson met in the San Francisco Bay Area in 2002. They fell in love while singing showtunes, hiking in the redwoods, and directing kids in plays. One summer, 18 girls showed up to a church basement in Oakland, CA where Lynn & Allison would be their Play Directors. The play was all about the magic and power of being a girl. Many years, a thousand kids and hundreds of plays later, Allison and Lynn have made their stage a multi-media platform. The girls they taught in 2002 now work for Spotlight: Girls. And the issues they address are what matter most to girls and women- how do we overcome the perfectionism, violence and oppression we face in order to take center stage in our lives and communities? Stand Up. Speak Out. Advocate for Girls.
Haben Girma, the first Deafblind person to graduate from Harvard Law School, advocates for equal opportunities for people with disabilities. President Obama named her a White House Champion of Change. She received the Helen Keller Achievement Award, and a spot on Forbes 30 Under 30. Haben travels the world consulting and public speaking, teaching clients the benefits of fully accessible products and services. She's a talented storyteller who helps people frame difference as an asset. She resisted society's low expectations, choosing to create her own pioneering story. Haben is working on a book that will be published by Hachette in 2019
Event date:
Tuesday, July 17, 2018 - 6:30pm

$16.99

ISBN: 9780399581106
Availability: Usually Ships in 1-5 Days
Published: Ten Speed Press - July 17th, 2018
---